YMV
Marine Winch, Crane, Life-Saving Equipment

and

Propulsion Systems

Perfectly work under Harsh Marine Conditions

YMV manufactures Marine Crane, Winch, Life-Saving and Propulsion Systems from Istanbul to Maritime Industry with more than 55 years of experience. YMV technical and design team, provides Marine Crane, Winch, Life-Saving Equipment, Propulsion and Deck Equipment solutions to customers according to industrial and operational needings.
YMV Designs and Manufactures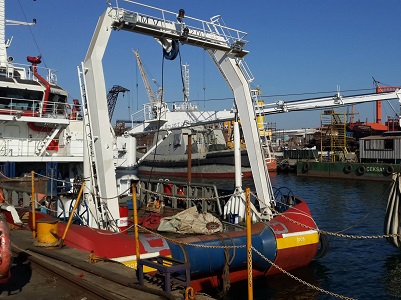 YMV Aframe Cranes installed on stern for launch and recovery of special objects/ instruments/ boats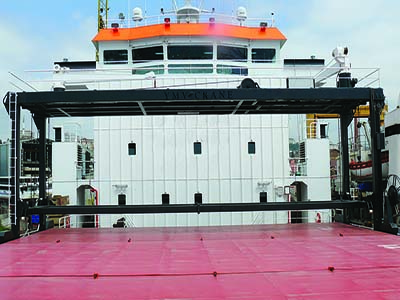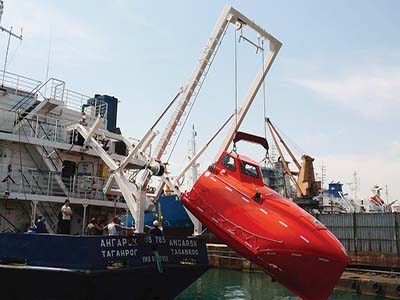 Advanced YMV Offshore Crane and Winch Systems
Operation in the weather vindows of Offshore Conditions requires more effort and use of advanced handling technologies in order to maintain the safety on board. YMV Crane and Winch Systems provide alternative solutions for lifting, lowering and landing on deck, sea or seabed.
Project News

YMV Crane and Winch Systems signed an agreement with Norwegian manufacturer Cranemaster to use Passive Heave Compensation techniques on YMV Cranes.

YMV delivered Turkey's first Active Heave Compensation Winch After Succesful Sea Trial Test to İstanbul Shipyard as Turk Loydu Class Approved.
YMV Company
YMV designs and manufactures widest range of products for Maritime Industry. Our experience and capability makes us one of the champions in the sector. For your complete deck equipment package inquiries, YMV is the one of the pioneers in the world.
Our Target
We know the value of your time and money. Our target is to produce our products in a way that you will need minimum spare part and repair work. YMV supports and powers your marine operations. Our aim is to optimize your operational efficiency with our products.
UNIVERSAL QUALITY
All our products are manufactured in our Tuzla Istanbul factory with materials made in our country or products supplied from worldwide approved quality brands. We can provide Certification from IACS Members for YMV products subjected to Class Regulations.