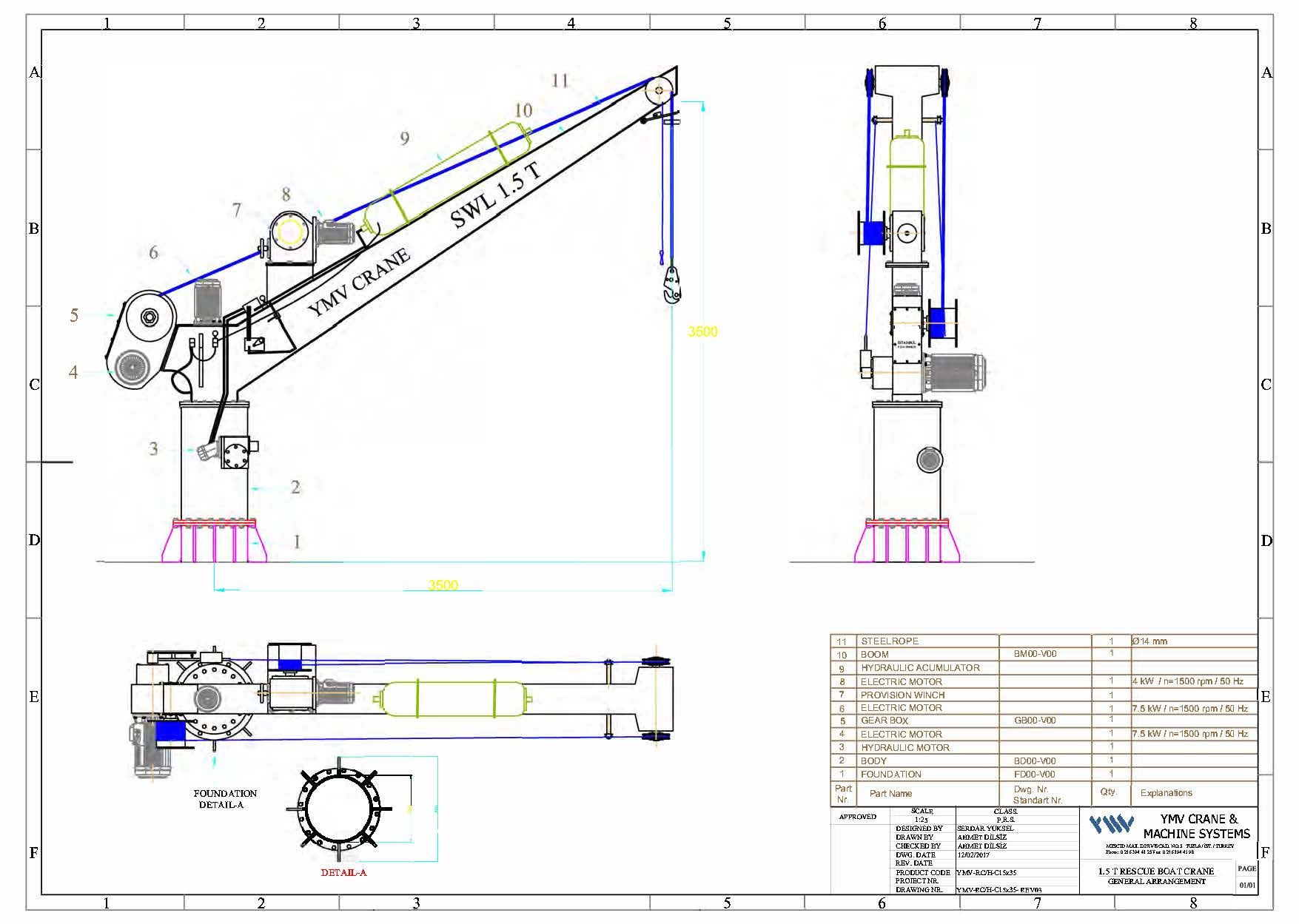 ymv life raft and Rescue Boat cranes
YMV rescue boat davits and YMV life raft davits are available as electric or hydraulic driven types. Rescue boat davit capacity range is between safe working load SWL:15- 35 kN. Davit boom outreach can be designed upto 3-6 m according to customer operational needings. Slewing of Single arm YMV Rescue Boat Davit is available upto 355 degree. Electric Motor properties: 7,5 Kw 1400 RPM 380 V 50 Hz. Ingress Protection Rating: IP Grade 56. Power pack unit and stainless steel Starter Panel are available as mounted on the davit body.
YMV Rescue boat davit is MED, RMRS, BV certificated and compatible with latest regulations of IMO, SOLAS and LSA.
PDF Brochure: YMV Rescue Boat Davit
PDF Drawing: YMV Rescue Boat Davit
YMV Rescue boat davit with MED certificate is urgently delivered to Client in May 2018 YMV Rescue Boat Davit Latest News
Related YMV products: