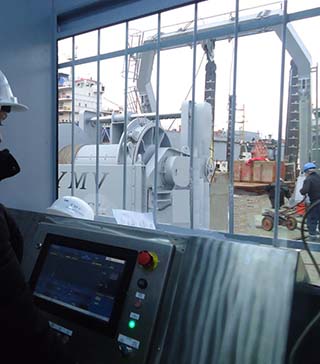 YMV Active Heave Compensation Winch targets to minimize Sea State related operational downtimes.
YMV Winch Active Heave Compensation Mode provides operator; maximum control ability on load under extreme weather conditions. YMV Active Heave Compensation Winch is designed to reduce downtimes caused from Sea State conditions and thus operational costs.
YMV Winch designs winch components and capacity according to given Vessel data and operational requirements.
Some of
Functions
YMV offers some special optional packages and solutions.